An introduction to the desolate south coast of Crete
Where community, nature and architecture meet
Olive oil is known to be beneficial for the health. As a versatile option in your daily kitchen, olive oil brings colour, a heavenly smell and an extra taste dimension to every dish. Full of unsaturated fatty acids and antioxidants, the goodness also serves as a medicine, good for heart and blood vessels. It is proven to have a preventive effect against cancer.

As one of the most important components of the Mediterranean diet, Greeks attach great value to qualitative olive oil.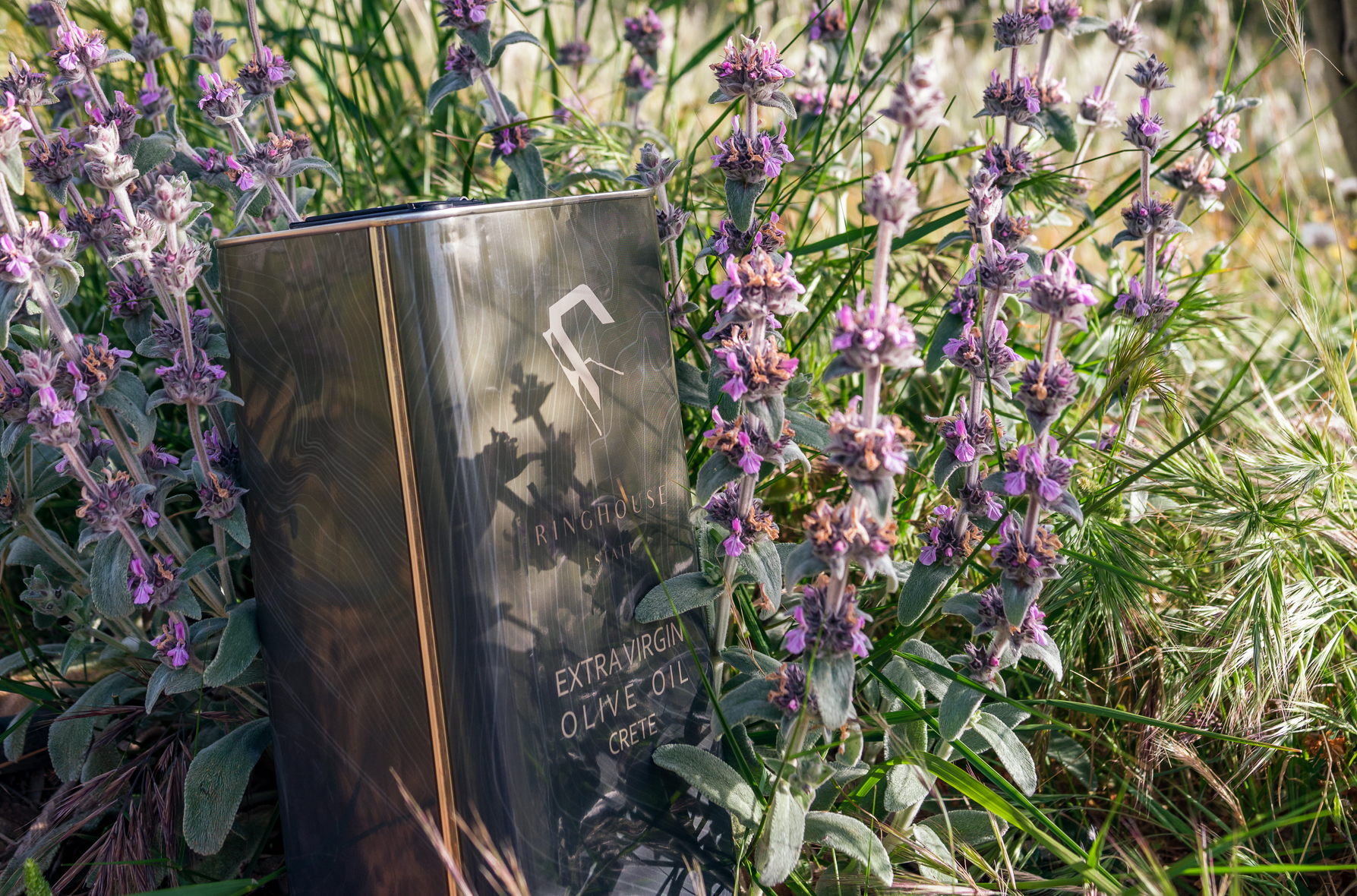 Highest rated quality
South Cretan Extra Virgin Olive Oil
Cretan olive oil is one of the best olive oils in the world. It easily rivals the Italian and Spanish olive oils and in many cases, even surpasses the best-known oils in quality and taste. Despite having over 30 million olive trees, Crete's oil has been a closely guarded secret.
Seaside Olive Grove
Ringhouse Estate Extra Virgin Olive Oil
On the estate, next to the house, Ringhouse has its own olive grove. Consisting of 320 olive trees, which are picked and treated in the most traditional way and pressed within only five hours, the grove produces olive oil of the highest quality. 200 trees were planted over the last 3 years spread over 2 hills that are part of Ringhouse estate.
Buy our Artisanal Cretan Extra Virgin Olive Oil