Integrating into
the original landscape
Occupying a former agricultural land, the houses are designed to integrate into the original landscape and reveal themselves in the form of drystone terraces. Following the contour lines, these drystone walls provide the folds that shelter housing, while their gentle draping also generates shaded areas – generous gardens protected from the strong southern sun.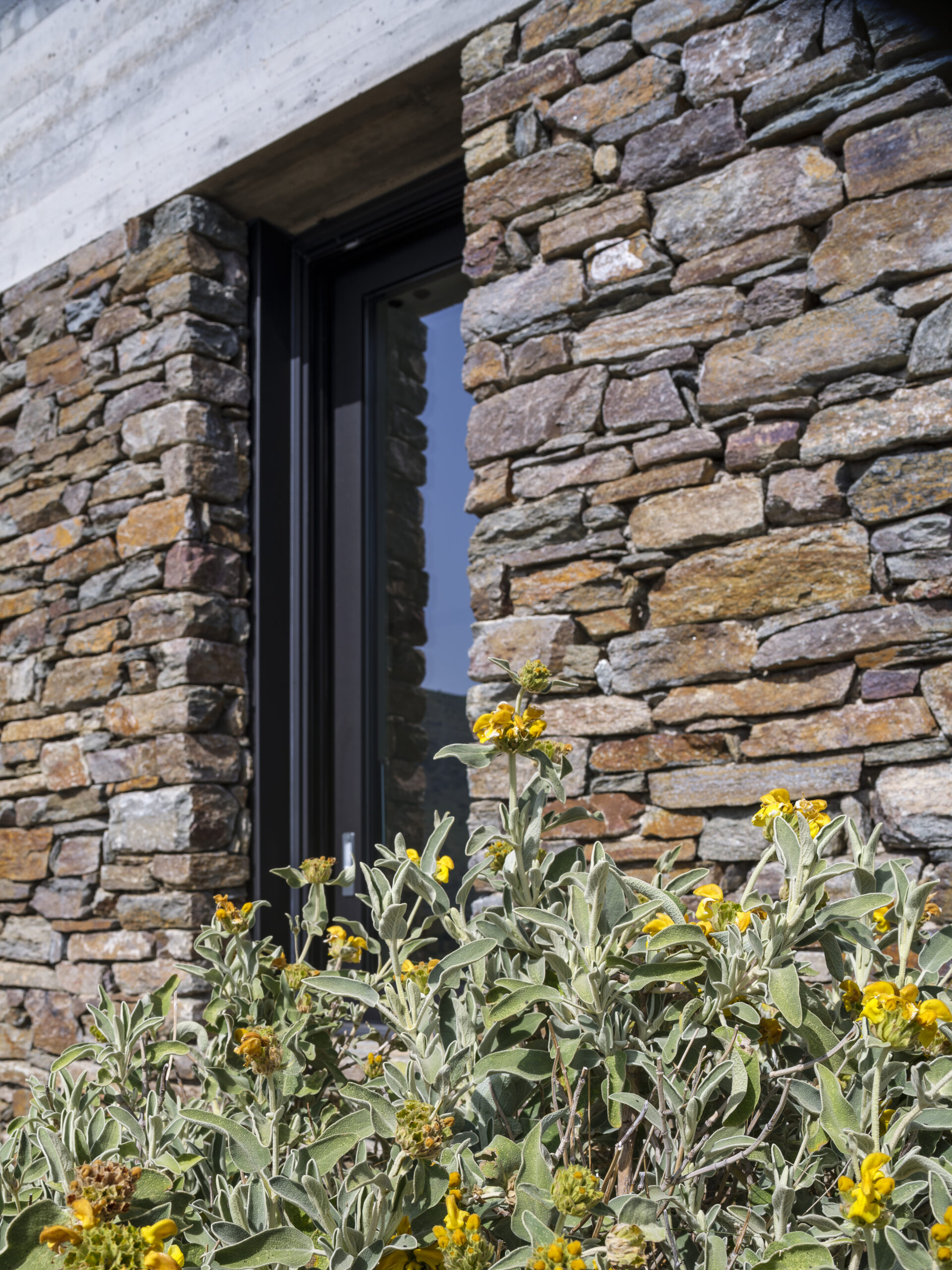 Mediterranean architecture
All spaces target the uninterrupted view of the sea and the gorge laying below, while ensuring complete privacy to each housing unit. The "Shorebirds" masterplan adheres to an essential principle of Mediterranean architecture, namely the blending of interior and exterior spaces into a tightly-knit whole, in the heart of which lies outdoor living.
Blending in
Following the example of vernacular 'cave-dwellings' the houses are carved into the earth and equipped with patios and light shafts, allowing the air and daylight to flow naturally through the spaces. Building with natural materials and finishes further enhances the bioclimatic aspect, while also providing materiality that resonates with local memories and narratives.